The Ancient Scents of Japan – Incense Experiences in Tokyo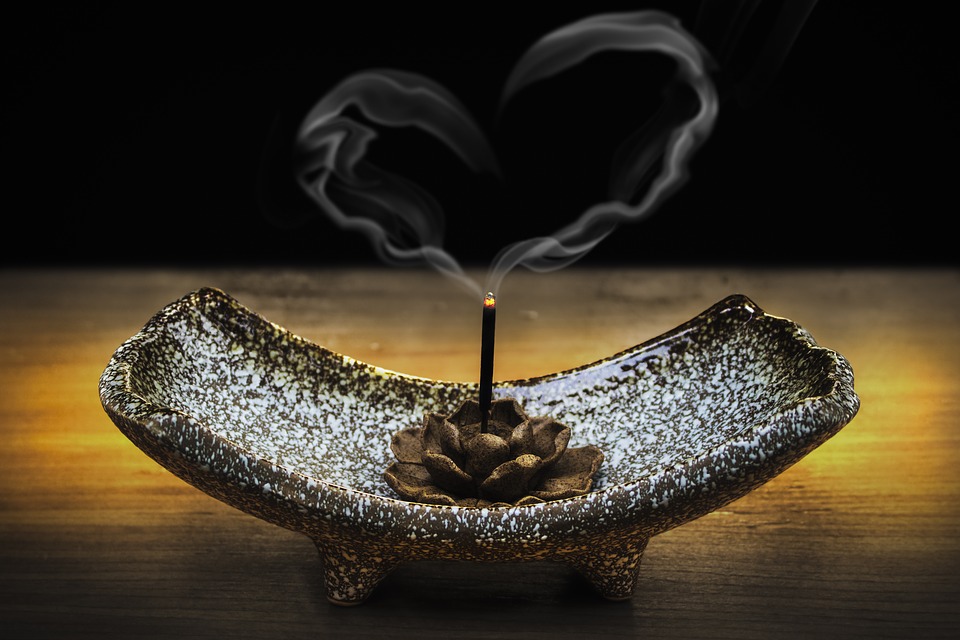 Japan has a long history of incense use, and trying out incense by visiting some of Tokyo's incense shops is always a rewarding experience.
This is a guest post from the incense expert Alexander Wireen, please see his info at the bottom of the post. Enjoy!
---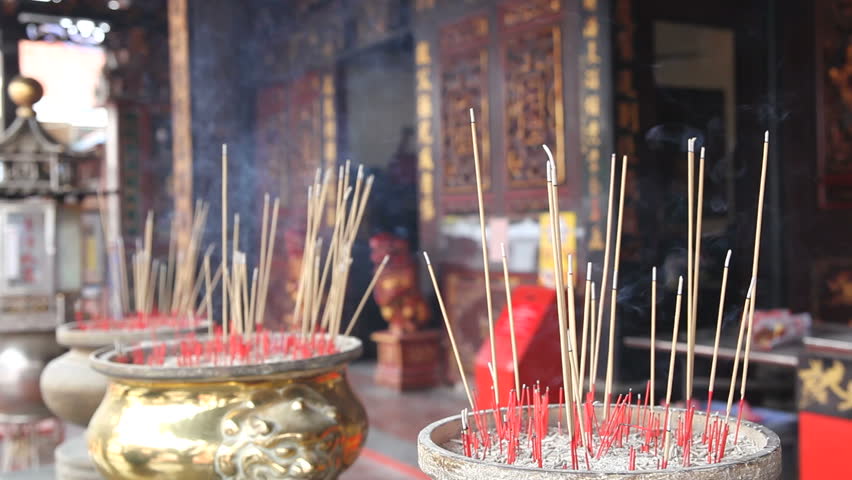 The first record of incense use in Japan is from the 600th century, when use of incense started in Buddhist rituals. As the rulers of Japan got more orientated towards Buddhism around year 710, incense found its way into governmental rituals that had previously been performed according to Japan's ancient belief Shinto.
Incense is still used as a part of religious rituals in Japan, and the the smell of incense is almost always present in Buddhist temples as well as Shinto shrines. Apart from the religious use of incense, Japan also has a strong tradition of "listening to incense", that is, enjoying incense outside of a religious context.
Different kinds of Japanese incense
The oldest type of incense in Japan consists of a mix of finely chopped aromatic ingredients like agar-wood, sandal wood, spices and aromatic resins. This kind of incense does not burn by itself, but has to be placed on top of a heat source to reveal its scent.
Nowadays incense sticks are by far the most common way to enjoy incense. Methods to manufacture incense sticks were introduced to Japan from China or Korea in the 16th century. The same method can also be used to manufacture incense cones or spirals.
Where to buy incense in Japan
Since incense is so commonly used in worshipping and also in peoples homes, it can even be found in Japanese supermarkets. However, if you go to a non-specialised shop like a supermarket or convenient store you are very likely to find only incense of so called "everyday incense" quality. This is the most simple kind of incense. Most incense manufacturers make incense of different quality, where the "everyday incense" is the most economical one.
Everyday incense is made by the same methods as premium incense, but the ingredients are of simpler quality and thus does not have the same complex smell bouquet that distinguishes the more expensive premium incense.
To experience the full spectrum of Japanese incense I recommend that you visit a specialised incense store where the staff will guide you and you will have a wider range to choose from. You will often find the everyday incense sold in the supermarkets here as well, but along with a selection of premium incense and incense utensils that you will not find in non-specialised stores. Visiting an incense store will also give you an insight into traditional Japanese aesthetics and shop culture.
Vegan incense
While the main scent giving ingredients (aromatic wood, resins and spices) in most Japanese incense are indeed vegan, operculum is often used in premium incense to stabilize and thicken the scent. Operculum is a part of the shell of certain sea snails. While Japanese incense has its roots in Buddhism which does not utilize animal materials in worship, the view of what is an animal and not has changed during the centuries, and so even many traditional Buddhist incense recipes contains this ingredient from sea snails.
Apart from operculum I have not come across any incense ingredients with animal origin still being used in Japanese incense.
Incense makers seldom list their ingredients on the package, but if you ask in the shop they can usually help you find an incense without operculum.
The best incense shops in Tokyo
All large incense manufacturers of Japan has shops in Tokyo, but there are also several smaller traditional shops that carries small scale, hand made incense. To get you on track I will recommend a few shops with different views on the subject.
One nice thing with incense shops is that you can visit the most exclusive shop in town and still expect to get away cheap if you want to. Even if the shop should only carry the most expensive incense, there are always smaller, not to expensive packages to buy.
Kohgen Ginza
If you're only going to visit one shop, this is it. Kohgen Ginza carries incense from every bigger incense brand in Japan. You can step in and buy a simple everyday incense and holder, or get hold of that rare exotic wood you have been looking for. Kohgen has it all.
The lower floor has packaged incense, and on the second floor you will find incense ingredients as well as Buddhist bracelets.
Address: 4 Chome-14-15 Ginza, Chūō-ku, Tōkyō
Website: http://okoh.net
Kogado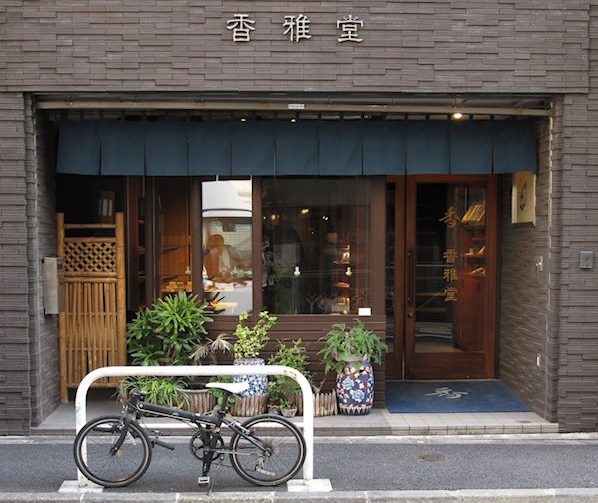 This is a small one-of-a-kind incense shop with beautiful wood interior. It's located in small street, and not obviously easy to find. Inside of the shop you will find specially produced incense unique to this shop, as well as exclusive incense utensils in ceramic. While Kodago's incense is quite expensive by the pound you can still find smaller packages for the price of a snack in a convenient store.
Address: 3 Chome−3 Azabujūban Minato-ku, Tōkyō
Website: http://www.kogado.co.jp
Kyukyodo
Kyukyodo is a famous incense and stationary store with branches in Kyoto and Tokyo. On the lower floor you will find all kinds of traditional Japanese paper products, like cards and gift wraps. On the second floor there are incense and calligraphy tools.
Address: 5 Chome-7-4 Ginza, Chūō-ku, Tōkyō
Website: http://www.kyukyodo.co.jp
---